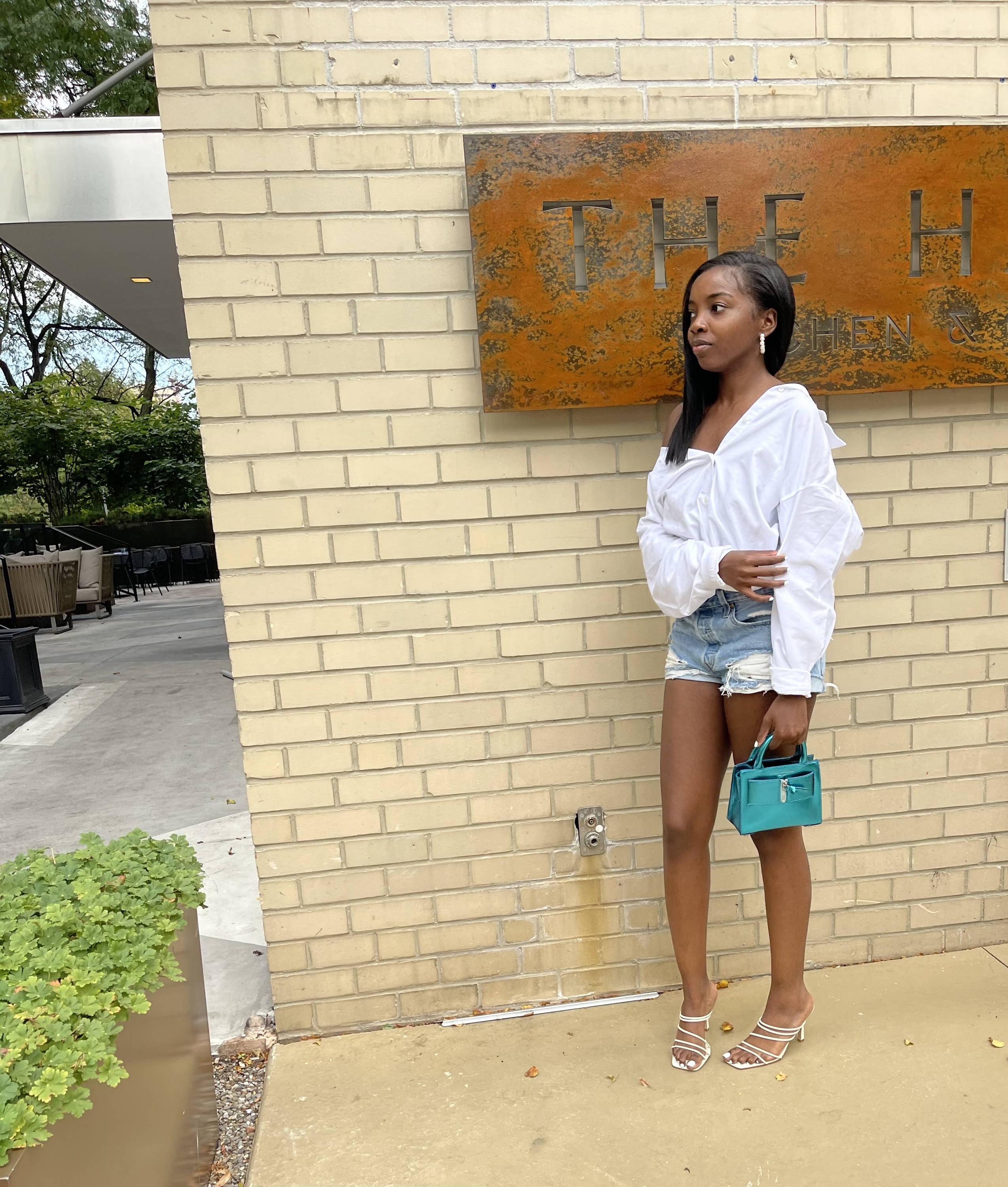 Tell us about you, your business, and what you do.
My name is Teressa J. I am currently a Personal Shopper and Wardrobe Stylist, with more titles to come. I have been pursuing the involvement and education of fashion for almost all of my life.
I graduated from the Fashion Institute of Technology, majoring in Fashion Business Management. Stylemergency is my business, and a concept that I created to help others find outfits for specific occasions.
Gradually, my purpose became more than just finding cute looks. It flourished into a consulting business as a result of really getting to know my clients, by evaluating them based on their lifestyle, personality, likes and dislikes, and most importantly, the reason why they were in need of a Stylemergency, to successfully fulfill their desires.
Keep all of your ideas that you need to execute organized and create a checklist of your goals to track your overall progress.
-Teressa
If you could use one word to describe your entrepreneur journey what would it be and why?
One word that describes my entrepreneurial journey is diligence. This word describes my journey because you have to continuously put in effort to reach your specific goals. From previous experiences, there are no results without dedicating time to reaching them. As long as you are trying to do better, better will come.
Who's the one person that supported your dreams when you first started?
The one person that supported my dreams when I first started was my mother. She has been there with me since the first day I brainstormed a name for my business, before I decided on "Stylemergency." Being as though my mother is thorough, I used a lot of her feedback for areas that I was lacking, as far as materials and locations used for my content, being more resourceful, and giving out my business cards to anyone who she thought could use a Stylemergency service.
Where do you see your business in 5 years?
In 5 years, my business will be very relevant in the consulting industry. This will not only apply to fashion, but anything regarding creating a positive turning point for your lifestyle will be what Stylemergency is known for.  
How do you define success?
I define success by appreciating the past and present moments of achievement. In my case, it is difficult to focus on the bigger picture without realizing the smaller steps that I took to obtain the things that I didn't have before. For example, on New Year's Eve 2020, I was scrolling through Twitter and came across a post that said to write down everything that you have achieved in the year of 2020 that you had a desire for. I was amazed to see the number of things crossed off of my list that was once an idea.
As an entrepreneur, what does VX mean to you?
As an entrepreneur, VX means Dream Hustle Demand. I have been resonating with the VX apparel brand for years now, and the best thing that I got out of it is its purpose to inspire other entrepreneurs. VX to me also means that sometimes the best things come out of taking risks. Having the honor of being one of the brand stylists for a previous VX Apparel fashion show, has inspired me to expand my brand into other areas aside from fashion.
Where can our readers find you?
Readers can find me on my website, and social media handles such as instagram and twitter :

Website

www.stylemergency.co

instagram.com/stylemergency

twitter.com/stylemergency
WANT TO BE FEATURED & SHARE YOUR ENTREPRENEUR JOURNEY? EMAIL US AT INFO@VXXXVAPPAREL.COM